We've just returned from our 7 day cruise on the Celebrity Solstice. The first cruise port was Old San Juan, Puerto Rico.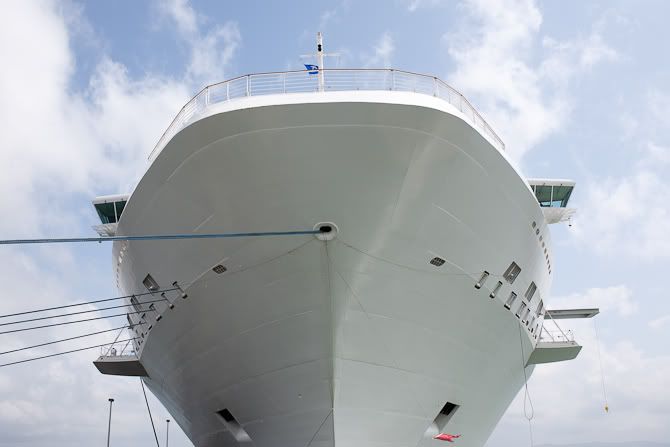 I thought Chris' coloring looked so nice against the backdrop of the sea. The brightness of this light did not last.
Sailing into San Juan, it was sprinkling softly, columns of sun alongside the dark – the light was just right.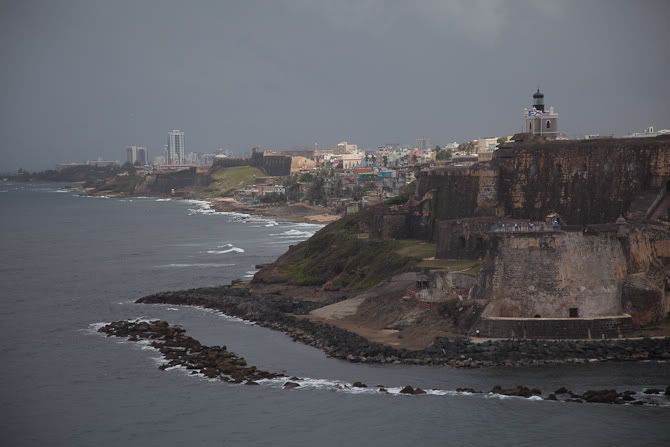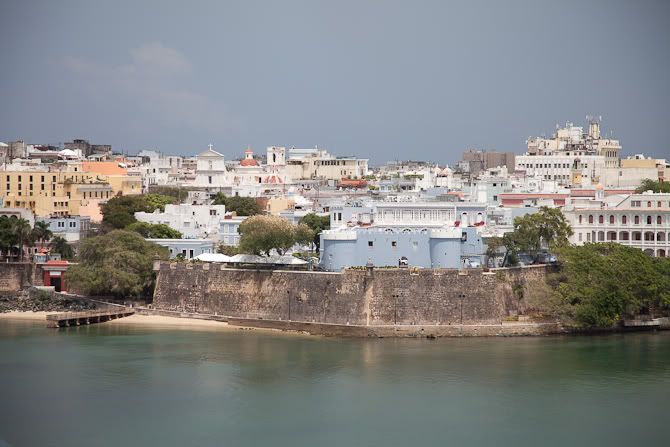 Patchwork barrio, La Perla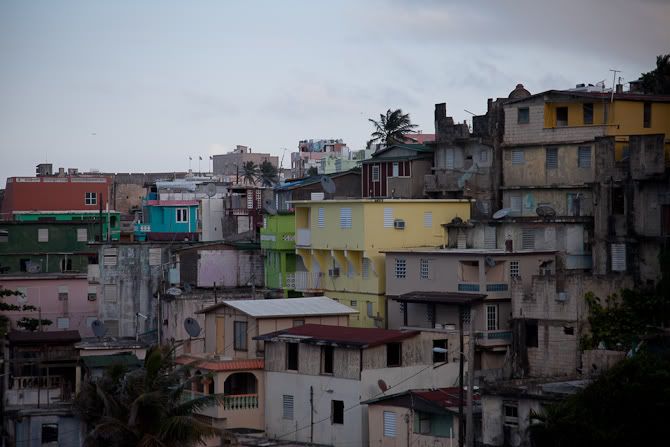 Santa Maria Magdalena de Pazzis Cemetery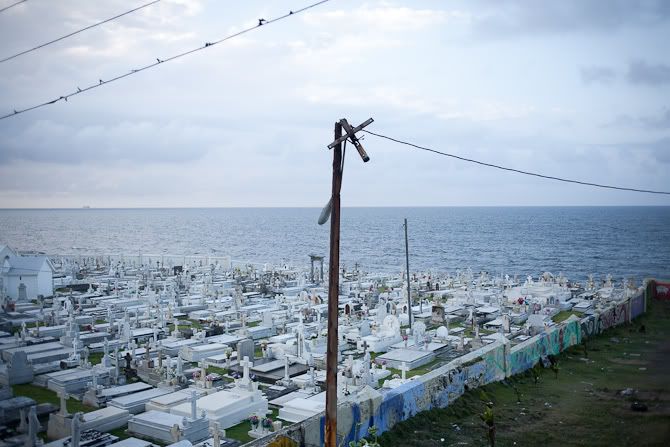 Most magical: toys and trinkets tied to trees. Just inside the cemetery walls, this tree was covered with old toys and food containers. Though we're not certain of the local significance, we suspect they are meant entertain the spirits of the children who have passed – the wind moving them as evidence of their play. I couldn't find anything on this…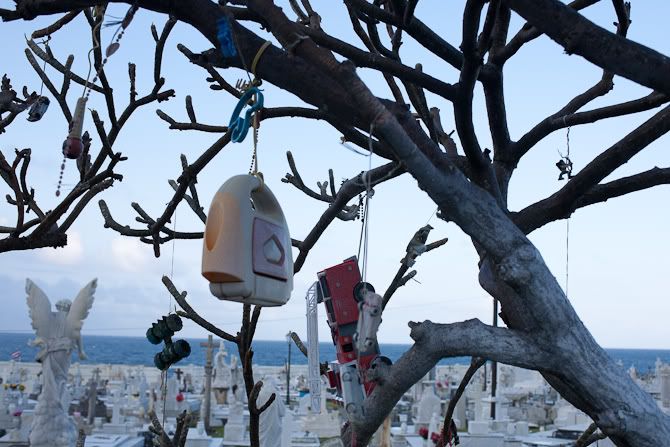 It began to rain, so we hurried into the nearest open restaurant. We were delighted to happen upon La Mallorquina, the oldest restaurant in Puerto Rico. I loved the decor: the crumbling checkered floors, the tarnished mirrors and the antique clock dated 1848.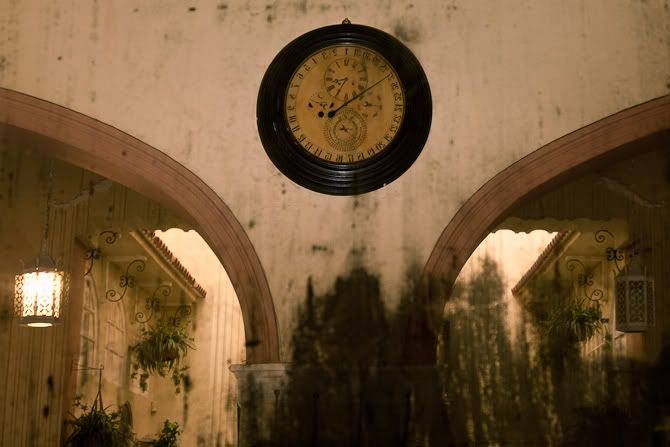 We wandered through the cobblestone streets enjoying the colorful facades and wall markings. The powerful wheat paste examples below read "weighs more than the truth" and "now in a corner near you"