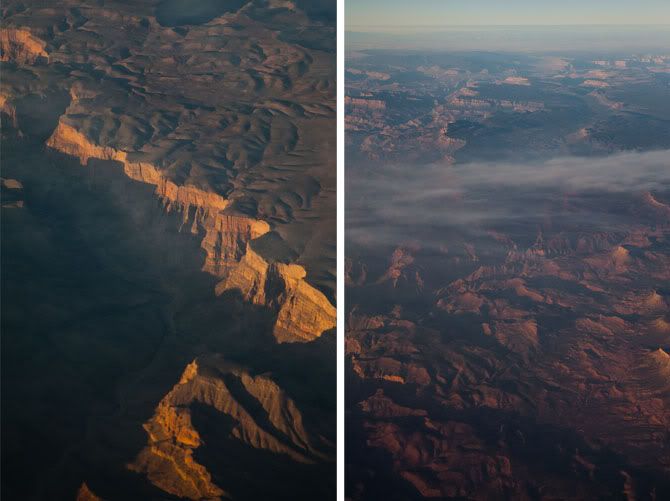 Views of the Grand Canyon from our airplane window seat. I am drafting this blog post from the air (how neat!).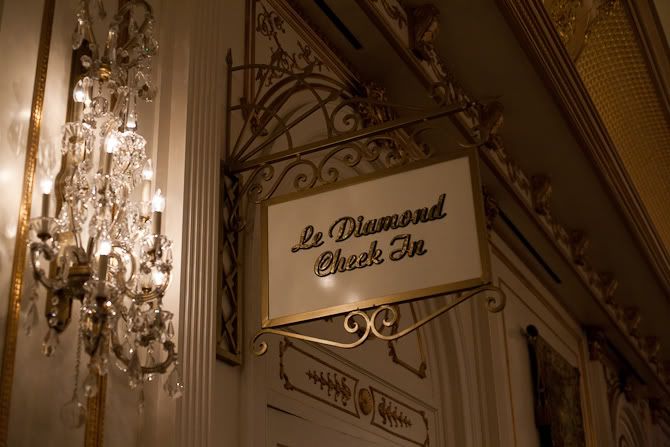 We've been in Las Vegas for the past week for a conference at the Paris. Chris ran the audio and video equipment while I photographed the event. Our suite included "Diamond" access to the hotel. We felt very pampered.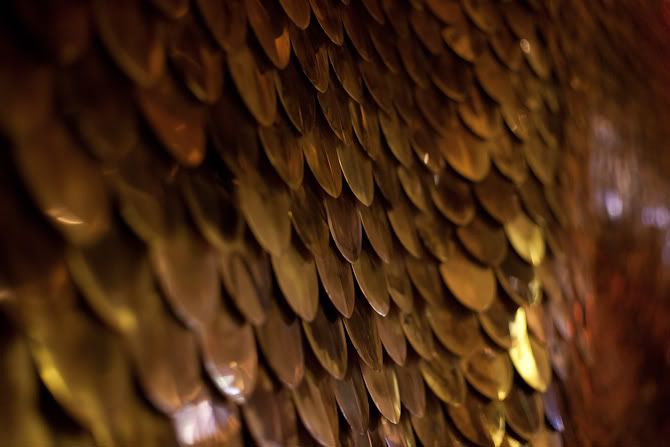 I enjoyed the elaborate decor details like this brass fish scale display that covered an entire wall.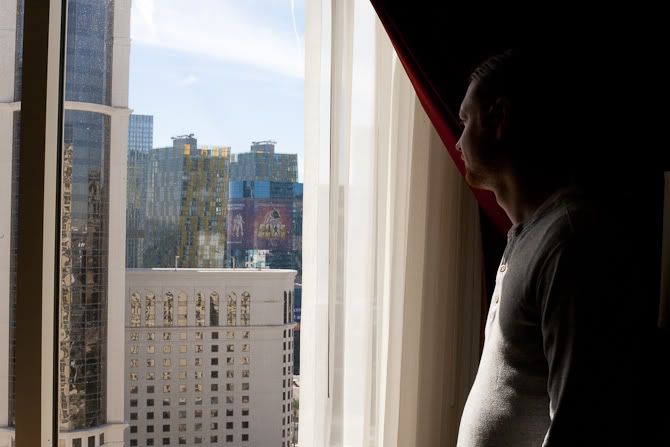 Our 25th floor room granted us an almost 180° view of the skyline. The lights at night were just as lovely.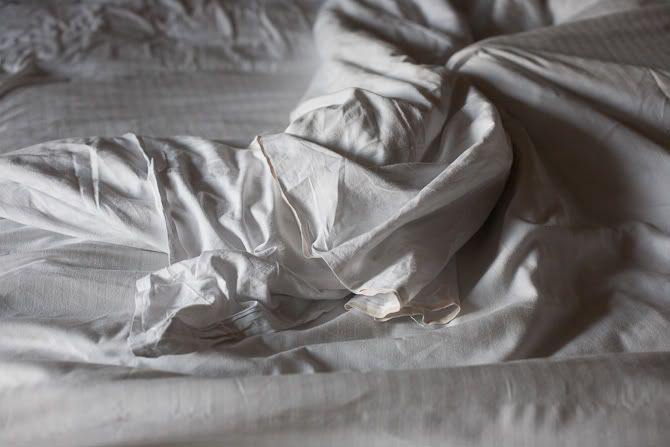 I was thankful to take a day off to rest following the conference. I was wiped out!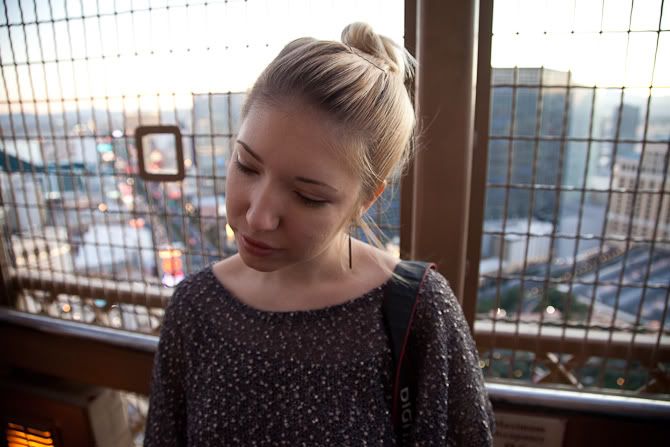 The Eiffel Tower at sunset.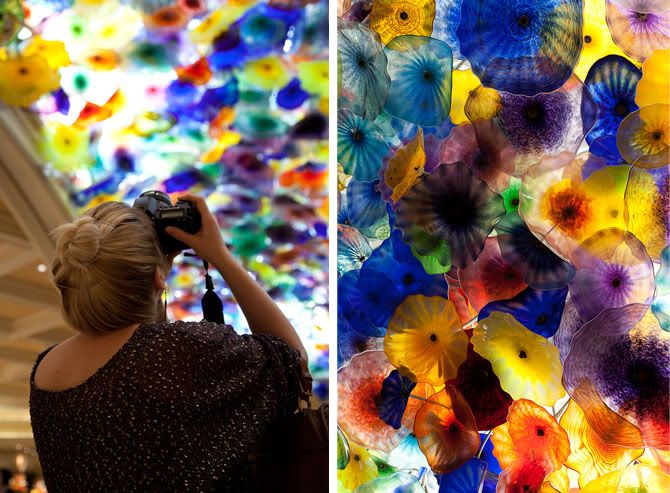 The colors of the Chihuly display at the Bellagio were stunning.
The highlight of the trip was our dinner at the Hofbräuhaus. We were seated next to a wonderful man named Ken, a home brewer and beer enthusiast. He drove 5 hours from Arizona to enjoy the last keg of the Oktoberfest seasonal brew. He and Chris shared stories of their travels through Germany and of the various beer gardens they'd visited along the way.