Chris and I spent the morning walking through the Hyde Park Fresh Market. I love hopping from booth to booth, checking out how the vendors have set up their tables. I'm almost more interested in the display methods than the items being sold.
Farm fresh eggs and neat antique scale – our egg weighed in as "small".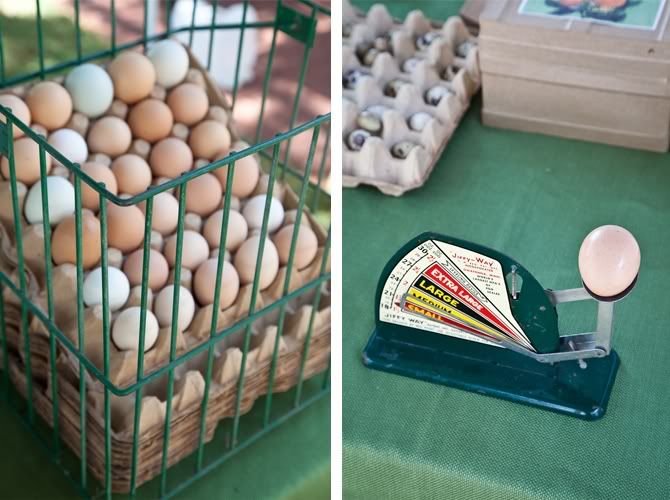 Wooden baskets and clothes pins make for a clean and simple display.
Beautiful solid and blown glass pieces by Bottega Barak.
We took home a handful of loose blown glass grapes. I'd like to suspend each by wire or clear line to form some sort of abstract cluster.