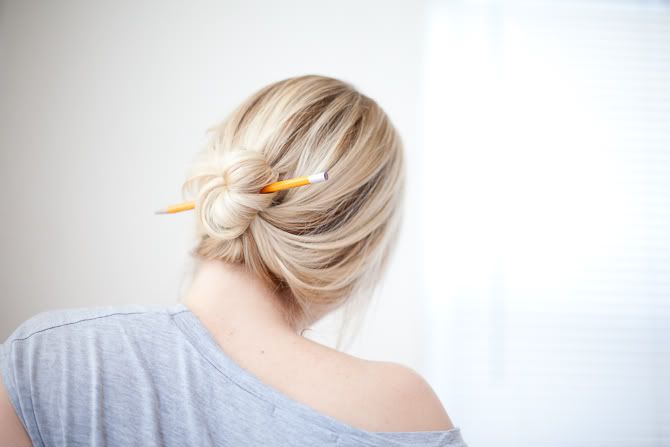 Pencil in hair – playfully trying to keep things together.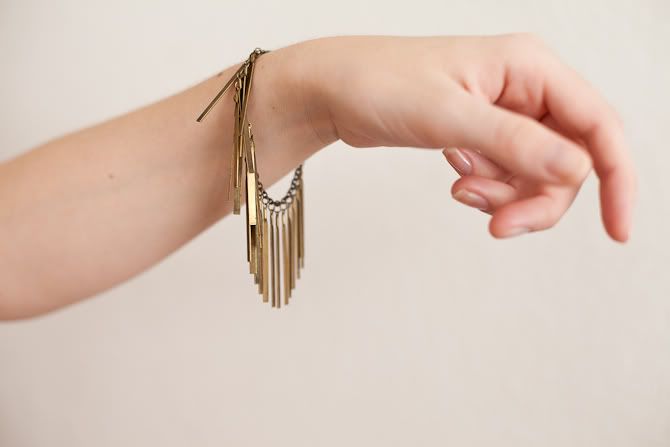 I assembled this bracelet using 25 vintage brass dangles. This one will make its way to the shop if it's not sold at the show.
Corroded railroad ring paired with a copper-tone mesh triangle taken from a 90's goth shirt.
I have been thinking a lot about my process of making jewelry. Some pieces require a bit more construction, like the bracelet shown above, and are formed using more than a few delicate parts. Others are made more simply. I think I would like to start calling each piece a pairing – I think this better describes my process. I appreciate the effortlessness of reinvigurating a found object by simply adding chain, or combining elements to create something entirely unique. I would someday love to learn the process of wax design and casting, too.