My friends Melissa Diaz and Danny Coeyman have come together with MakeSHIFT, a show curated by Lisa Wicka at the Patti and Rusty Reuff Galleries, Purdue University.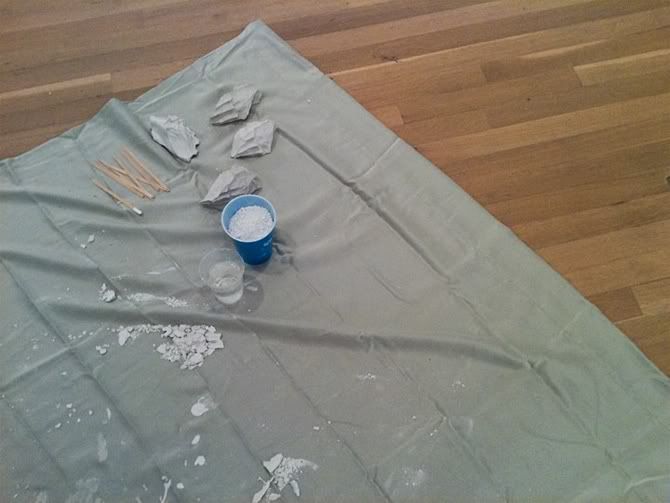 Danny's work presents evidence of an encounter. Through portraiture and performance, participation is encouraged. Everyday objects are presented as a sort of visual trace, documenting this exchange. I especially love his plaster handshake, titled Warm Up – the artist and guest clasp hands as the plaster heats and hardens. I imagine the warmth of touch and the forced closeness; this gesture is so nice.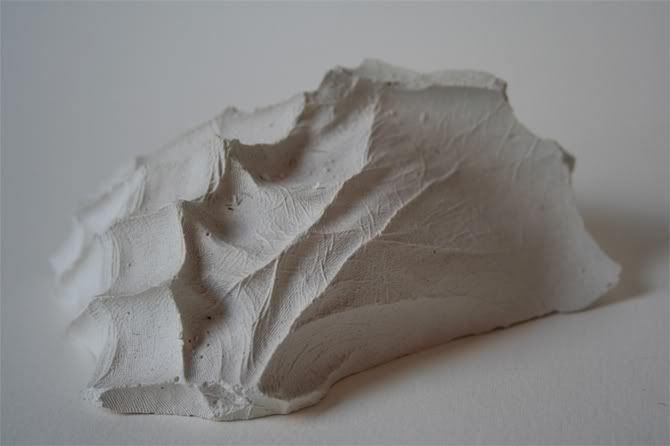 Hop on over to Danny's tumblr for a video documenting the performance, Ouija Drawings: Hold a pen with a partner. Draw each other's hands.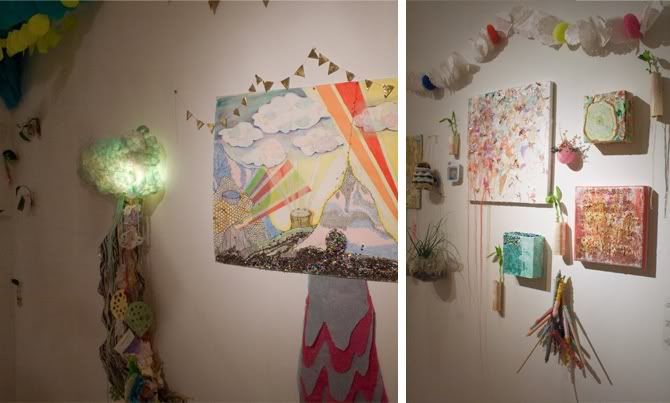 Melissa has constructed a temporary habitat, a safe space for creation and dreaming. Viewers take part in the creation of the work by weaving and tying pieces chosen from a wall of supplies. I'm drawn to the synthetic materiality of plastics and fabrics alongside the organic forms and live plants. I would love to spend an evening in this colorful hut telling stories and remembering.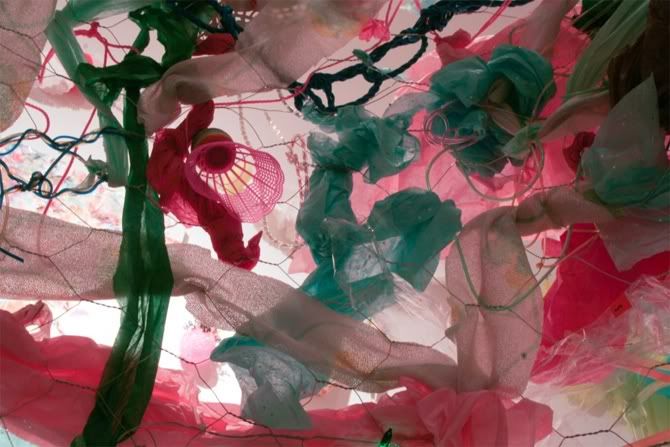 Melissa runs the community art series Open House Brooklyn and curates a very beautiful personal blog.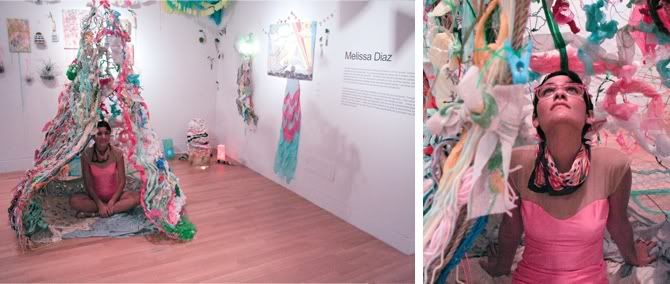 I'm so happy for the success of such kind and talented people.