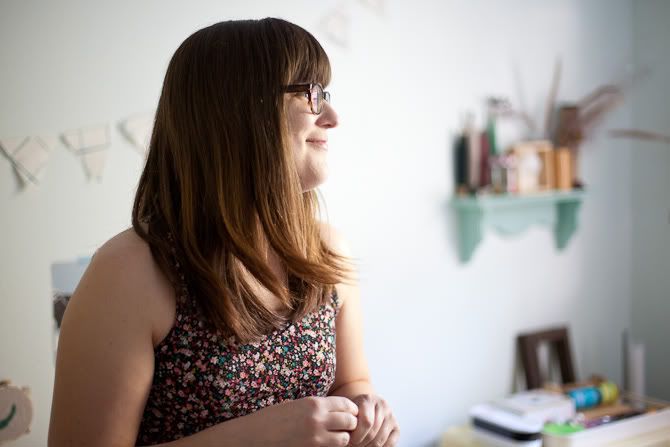 Meet Shannon, a dear friend and gifted artist. We spent a recent afternoon together catching up on each other's lives and sharing. I'm often caught daydreaming about our summers spent photographing library archives, cloudy afternoons wading through cotton fields, shady picnics and lots of planning and preparing, collecting and creating.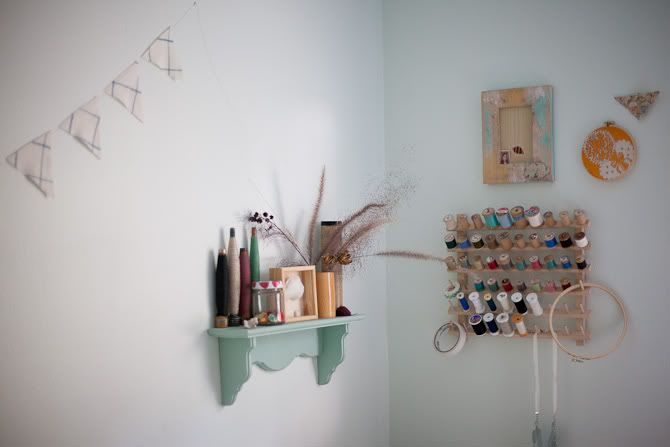 Here's a peek into Shannon's lovely work space. The eye just hops about, delighting in the subtle colors and textures throughout the room. Her work carries the same attention to detail. Shannon is in the process of launching her blog and shop, both featuring her handmade totes,
pouches
and custom artwork. I'll be looking forward to it!